On Feb.28th to Mar.03rd, 2017 Shenzhen Taike Biotechnology Co,.Ltd. attended to the expo of Food
Ingredients Russia(Moscow). During the expo, the Russian customers showed their great interest on Instant Agar.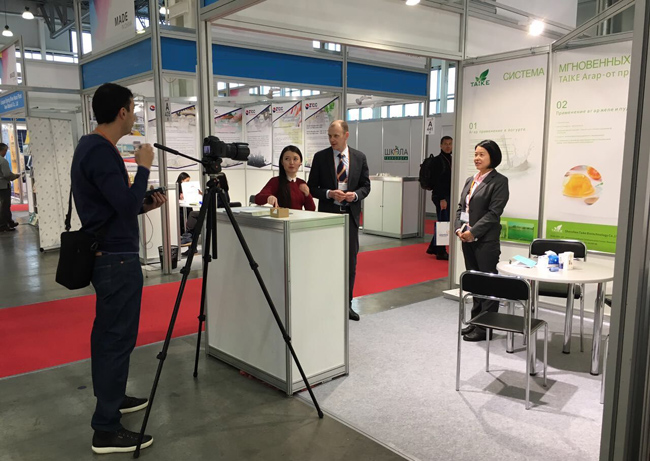 The instant agar is the most advanced new product in food ingredient industry, the Russia local market is
still in the process of learning its application. Plenty customers hope Taike could support the corresponding
professional application and want to be the exclusive agent of Taike.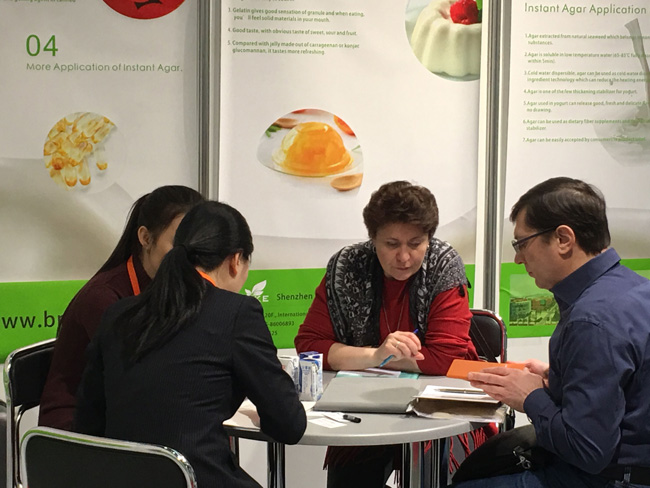 Taike instant agar have the property of low temperature solubility, fast solubility, good transparency and
stable product performance. Taike instant agar are widely used in: Dairy products, bakery, softy candy,
jelly and pudding etc.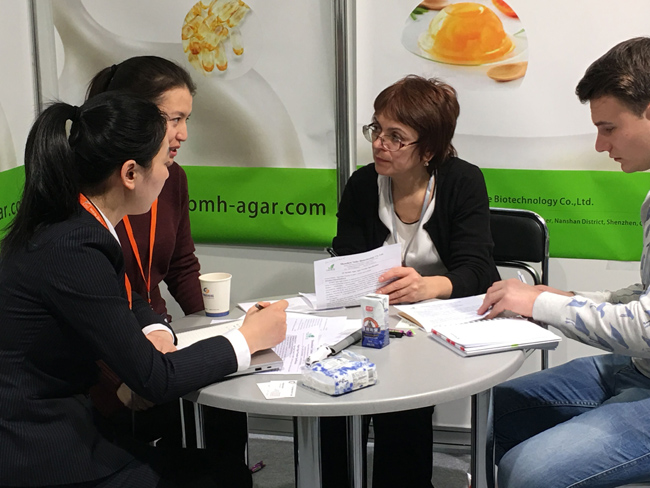 On March 2nd, Belarus Television interviewed and reported Taike the application of instant agar.